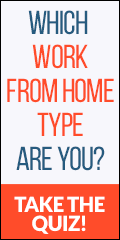 Web Site Promotion
Free "How To Promote Your Website" Guide
Everybody knows that web site promotion is vital for website success. The good news is that promoting your site boils down to two simple strategies:
Creating compelling content that site visitors and search engines 'enjoy', and
Building inbound links to your site (and repeating).
And HowIPromoteMyWebsite.com is your free guide to website promotion that shows you how to do just that.
(More advanced site promotion activities like using pay-per-click search advertising and email marketing also covered). Enjoy.

Email marketing STILL vital to succeed online!
Sign up for a Free 30 Day Trial of GetResponse
Hello, my name is Steve M Nash and I am the owner of several successful websites, and have been so since 1999.

My free promote website guide, HowIPromoteMyWebsite, covers basics like search engine optimization, building incoming links, and publishing a newsletter to more advanced subjects like using pay-per-click search engines and how to write a press release.

And if you already know the basics of website promotion, you can:

Over the years, I've found that there are just a few 'how to promote website' strategies that you need to employ to successfully promote your website (now and in the future).
HowIPromoteMyWebsite.com has helped thousands and thousands to "promote my website", so PLEASE do explore the site and learn more.
=== Recommended ===
What others say about my free web site promotion guide...
"It's unusual to find so much practical and genuine advice given away for free online"
Internet Advisor (UK magazine) - see proof here!


"...You should be taking credit for many peoples success. I speak to a lot of people in my business with regard to marketing my web site and I tell every single one to go away and read your web site and subscribe to your newsletter."
Yours, Jon from www.shepherdswalks.co.uk


"First off Steve, let me say you have won complete credibility with me in the few articles I've seen.. Thanks so much for the unbelievable wealth of resources. I will be coming to your site over and over again!"
Kelley Taylor from www.CreatingHomeDecor.com



=== Recommended ===
IMPORTANT NOTE: If you are still to create and host your website then I can highly recommend you investigate services like Site Build It!, or check out the the top 10 best web hosting services as shared by thetop10bestwebhosting.com. All websites should have a solid foundation - it makes website promotion so much easier! (Other services that may help you here can be found on our links page.)
Web Site Promotion Content...
Build incoming links, get people to link to your web site
Answers the question: why would someone want to link to your site in the first place. Covers link building strategies like link building services, link building campaigns, paying for links and even the dubious practice of swapping links. Before you start link building you should read this article...


Search engine optimization; use keywords and meta tags
Search engine optimization; use keywords and meta tags to get the click. Works for google search engine placement, search engine positioning, search engine ranking etc.

Pay per click advertising, google adwords, yahoo! search marketing
PPC search engine internet marketing is about using the power of pay per click advertising - Google Adwords, Yahoo Search Marketing (formerly Overture) etc. - to generate cheap, targeted traffic to your website. This free article shows you how to get going with pay per click search engines and also includes pay per click management tools as well as what to look for in professional search engine marketing firms should you want someone else to do your pay per click bidding...


How to write a news release
Press release writing, or news releases, are a great way to promote your website or business. This free article on press releases includes a sample press release, a press release example and press release format. Yes, simply how to write a press release that gets your news published. - read the press release checklist


How to write a newsletter or publish an ezine
Writing newsletters and ezines are a great way of getting your site visitors to return (or to purchase your product). This 'how to write a newsletter' article covers basics of newsletter publishing...


Search engine submission, free services, web site tools
Are you interested in free web site submission to search engines? Then read this free guide to search engine submission to learn how to promote your website. Don't bother with search engine submission services...


Viral marketing, word of mouth, tell a friend schemes etc.
Viral marketing includes things as simple as word of mouth (word of mouse), tell a friend schemes and is also known as guerilla marketing. Dr Wilson explains all in his principles of viral marketing


How to write articles to promote your website
"Traffic Magnet"... The Genuine Article! is an article by Jim Daniels that explains why you should and how to write articles to promote your website.


More website promotion methods
There are always more website promotion methods to try. Some of these are free - using cookies, checking website stats etc.


Promote! Promote! Promote! newsletter
Free web site promotion guide offers tips, tutorials and articles on promoting your website. Tactics like using pay per click search engines, writing a newsletter, using word of mouth, and more!


Reminder: This site is a free web site promotion guide that covers the basics of promoting your website -- please share this page!